2022 Fall & 2023 Winter Construction Management Career Fair Insights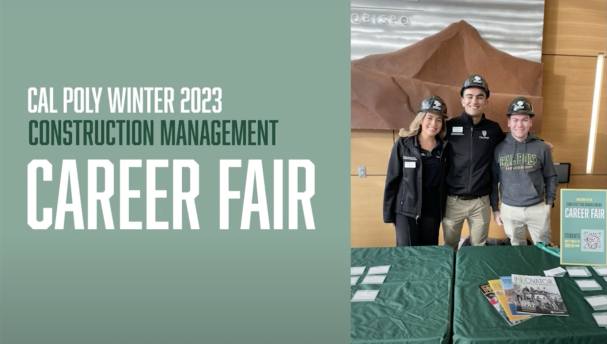 The CCCE's Winter 2023 Construction Management Career Fair allowed for students to network and discuss potential employment opportunities with personnel in the construction industry. We hosted over 80 companies directly on Cal Poly's campus and proved to be a huge success for both industry members and Cal Poly students.
The career fair prior in Fall 2022 was also successful with a total attendance of over 650. Since Fall 2022, we have been able to host over 100 companies per fair for the last three years. At this career fair we proved to have developed a talent pipeline at Cal Poly as recruiters discussed potential employment opportunities with Cal Poly Students entering the construction industry.
A special thanks goes to Rachell Smith, CCCE Program Manager and Event Director and Planner, and her team of CCCE Ambassadors and student volunteers to help make this event as outstanding as possible.
---
Success by Numbers
Download the CCCE's Construction Management Fall 2022 or Winter 2023 Overview & Insights.