2021-2022 Construction Management Meet & Greet RegistrationMeet company representatives, learn about opportunities, and schedule next-day interviews at the California Center for Construction Education (CCCE)'s casual afternoon mixer Meet and Greet...

BernardsCommercialwww.bernards.comPresentation in Bldg. 186-A203 XL Conference RoomInterviews in Bldg. 186-A211Interview Sign Ups: Click HereWilliam Hicksbhicks@bernards.comWednesday, May 18, 2022 at 11:00 AMOpen Postions: Full Time (starting January 2022) | Full Time...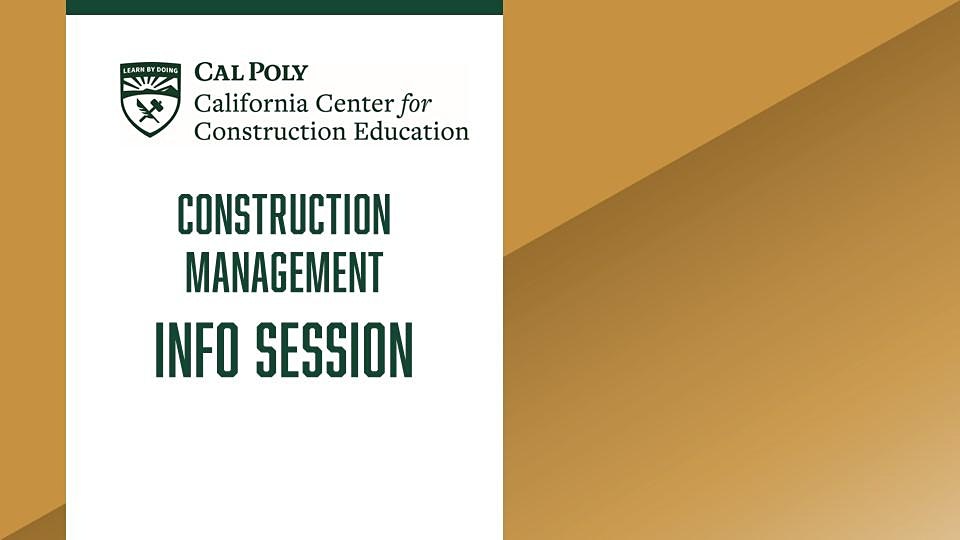 2021-2022 Cal Poly Construction Management Info Session RegistrationInfo Sessions are designed for a single company to present its company culture and employment opportunities to students, followed by next-day interviews. Common...